In this section you will find a variety of articles M-TEC Engineering Projects has been associated with or have been published in conjunction with our partners.
---
07-MAR-2018:: Judges recognition for outstanding SME Employer – M-TEC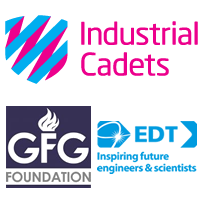 The Industrial Cadets Awards aim to showcase and present excellence awards to selected individuals, schools, colleges and employers, whilst also celebrating achievements made by young people who have given something back as a result of taking part in the Industrial Cadets programme.
INDUSTRIAL CADETS AWARDS CATEGORIES & NOMINATION FORMS 2018
Outstanding SME Employer of the Year: The premier award for SME employers who have demonstrated outstanding engagement with young people and the Industrial Cadets initiative. Illustrating best practice in employer engagement on the work experience STEM agenda, recognising the quality of experience, depth of learning and corporate commitment to the overarching agenda. Read the full article here.
---
15-MAR-2017:: 

Introducing the Industrial Cadets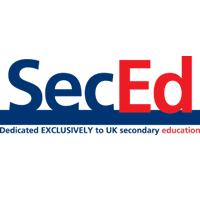 The Industrial Cadets initiative offers young people key skills and career insights in STEM industries. Penny Tysoe explains. It is now four years since Industrial Cadets, a quality standard for workplace experiences, was rolled out nationally. Inspired by an idea from the Prince of Wales, the accreditation has grown and developed considerably in that time.
At the other end of the scale, M-TEC Engineering Projects, a Coventry-based design and engineering consultancy to the automotive and engineering sectors, has found that it has been able to take a stream of young people aged 15 to 18 individually on gold level accredited programmes which last seven days.
Lawrence Bridger, one of the successful Industrial Cadets, and a student at WMG Academy for Young Engineers in Coventry, told us: "My experience at M-TEC has really opened my eyes to the work they do and the possible careers in the wider automotive industry. In little over a week I had learned important engineering design skills and successfully managed a 3D printing project that was really stretching. The experience has certainly made me seriously consider a career in engineering or a related discipline." Read the full article here.
---
15-SEP-2016:: 

BEEAs shortlist announced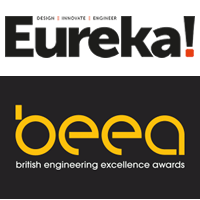 MA Business, publisher of Eureka! and New Electronics magazines, is delighted to announce the shortlist for this year's British Engineering Excellence Awards (BEEAs).
"Now in their eighth year, the BEEAs entries continue to prove that British design innovation and engineering lead the world," said Eric Wilkinson, COO with Cambridge Consultants, who chaired the judging panel. "The standard of entries for this year's awards has been exceptionally high and, as in previous years, the judges found it difficult to agree on the shortlist. From innovative start ups and inspiring design teams to ground breaking materials applications and state of the art new products, the strength of the shortlisted entries demonstrates all that is great about British design engineering." Read the full article here.
---
08-MAR-2015:: M-TEC Engineering Projects: Merging TEChnology with Innovation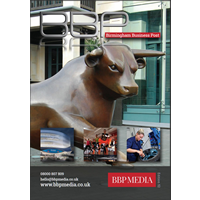 M-TEC Engineering Projects was founded in 2010 by Keith McKenna and Stephen Hanson as a natural development of the recruitment activity of well-established sister company M-TEC Recruitment. They formulated a strategy to set up a separate business entity in Coventry to manage concept development through to product realisation, specifically in the automotive sector. The company has experienced steady growth to the point where they now boast a team of a 75 strong dedicated programme delivery team.
Support administration, HR and finance services are provided by M-TEC recruitment from their Birmingham based office, enabling M-TEC Engineering Projects to focus solely on programme delivery. Read the full article here.
---
04-JAN-2015:: Coventry jobs boost as firm announces expansion plans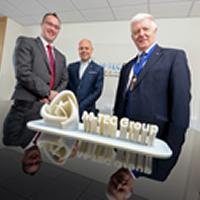 A Coventry engineering firm has provided a much-needed boost to the New Year after announcing plans to create up to 40 jobs in the city.
M-Tec Engineering Projects, which is based at Siskin Drive, has unveiled plans to take on extra staff during 2015 as part of its ambitious expansion plans. The company, which uses state-of-the-art software to design and develop automotive interiors and exteriors, currently employs 75 staff at its Baginton base, with plans to take its workforce to over 100 this year. Since being set up in 2011, the firm has enjoyed a turnover of approximately £7million each year, with plans to double this by the end of 2016. Read the full article here.
---
01-SEP-2014:: M-TEC makes the headlines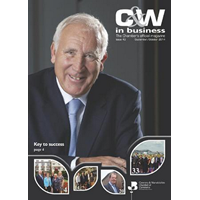 M-TEC Engineering Projects feature in the Coventry & Warwickshire chamber of commerce business Magazine. Interviewed by the chamber, detailing the company, what we stand for and who we are.
We are proud to have our first article published in Issue.43 of the magazine detailing the rise of M-TEC Engineering Projects along with our future plans for growth.
---