Having already supported numerous schools in taking in young students in order to give them a feel and understanding of the working environment, M-TEC Engineering Projects regularly offers Work Experience placements. This has now been further enhanced by the collaboration with the Industrial Cadets Scheme.
We at M-TEC Engineering Projects have developed a structured learning programme which takes students through the Automotive Design process giving them an insight into the Engineering & Design Industry.
Students are Inducted, briefed on Current Projects and set to task on developing a product within their allotted time with a view to presenting their ideas to Senior Management at the end of the work experience. We are actively promoting UK Design and Manufacturing in order to encourage the next generation of Designers, Engineers and Project Managers.
In conjunction with the Industrial Cadets framework, M-TEC Engineering Projects are able to offer accredited workplace experiences for 11 to 19 year olds.
M-TEC Engineering Projects are offering 'Gold Level' workplace experience, inline with the Industrial Cadets framework. Cadets graduating at the Gold level will  follow a programme defined by the activities breakdown over a minimum of 50 hours. The programme components and skills and competency framework illustrate the employability skills and personal learning and thinking skills acquired by each individual.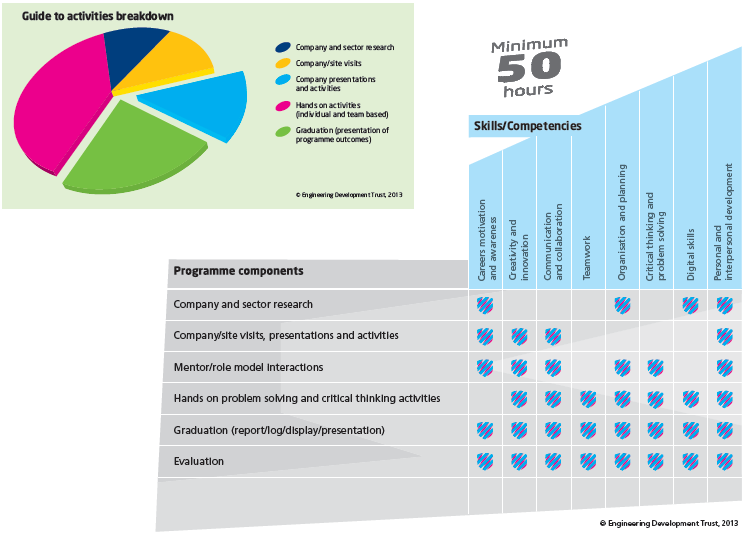 If either you or your school are interested in learning more about this and other schemes please feel free to contact the Industrial Cadets here.
Below you will see a slideshow of our successful 'M-TEC accredited' GOLD LEVEL Industrial cadets, along with the models they created.