Our aim here at M-TEC is to offer the best start for budding young Engineers. We offer a route to earn and learn ensuring that our Apprentices gain the best 'Hands-on' experience of Design & Development as well as Manufacturing techniques.
Our apprenticeship involves CATIA V5 and Uni-Graphics (NX) training as well as additional system and process which are widely used within the Automotive and General Engineering sectors, thus giving as very good grounding for the years ahead.
M-TEC sponsor students from a young age, hand picking candidates from local UTC's. If this is of interest to you as an individual or as a UTC, please feel free to get in touch with the team here.
In order to be able to do this and ensure we have the very best the midlands has to offer in the form of a support network, we partner with local UTC's, Coventry Universtiy and the Industrial Cadets scheme, this allows us to tap into the very best young talent on offer to help our Team and business grow.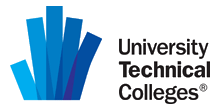 More information on the University Technical Colleges can be found by clicking the logo, this will take you directly to the UTC homepage where you can find local and national UTC locations.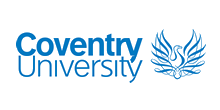 Details on Coventry University along with its development programmes and further education packages. WE are working closely with Coventry University in order to provide a thorough yet balanced Apprenticeship programme. Details can be found by clicking the logo.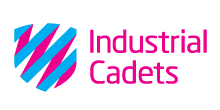 Industrial Cadets information can be found here on our website. For more detailed information please click the logo to be taken to the Industrial Cadets homepage for a detailed overview on the scheme and how it benefits Industry and the Education system alike.