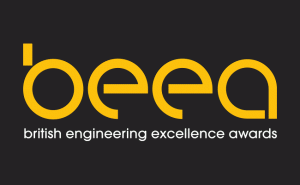 M-TEC's very own apprentice Anthony Polson was shortlisted for the "Design Engineer of the Year (Sponsored by maxon motor UK)". Well done Anthony.
Since the British Engineering Excellence Awards were launched in 2009, the winning entries have ranged in size from chip designs to pipe laying systems, with the Grand Prix – the best of the best – awarded to a kinetic energy recovery system, an engineer who designed a system to save water on a massive scale, a marine communications company and, in 2015, to a start up company developing deployable space structures. It demonstrates the breadth of the UK's engineering and innovation capabilities. And every year the quality of entries improves.
The BEEAs reward companies who have shown innovation in design within the last year and reward the individual design engineers who made the innovations possible.